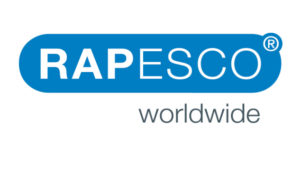 Rapesco Office Products are proud to announce their continued support for The Pink Ribbon Foundation and their fight against breast cancer into 2018.
Rapesco are one of Europe's leading office products manufacturers, with an ever-growing range of high-quality products that represent the ultimate in stapling and hole-punching and includes the hugely popular Supaclip® fastening system.

Having begun supporting the Pink Ribbon Foundation in 2016 with an exciting new range of products in attractive shades of pink, Rapesco are delighted to continue using these new stapling, punching and fastening products to raise awareness and money for an important cause by extending their partnership for another year.
The Pink Ribbon Foundation (Reg. Charity No. 1080839) is a grant making trust with a mission to fund projects and provide financial support to UK charities which relieve the needs of people who are suffering from, or who have been affected by breast cancer or who work to advance the understanding of breast cancer, its early detection and treatment.
Rapesco are very proud to support the Pink Ribbon Foundation into 2018, now with the inclusion of 22 pink products. A percentage of the sales from every one of these products sold will be donated to the Pink Ribbon Foundation.
Rapesco will also be supporting the charity at various events throughout the year and are proud to be an official supporter.
For more information on the Pink Ribbon Foundation visit www.pinkribbonfoundation.org.uk and see the video below to find out how you can help.