Where to buy
Available from January.
---
What is Germ-Savvy™?
Rapesco has developed a new product range to help improve hygiene wherever you are working.
Our Germ-Savvy™ antimicrobial agent is added to the external plastic parts during manufacture and provides protection for the lifetime of the product.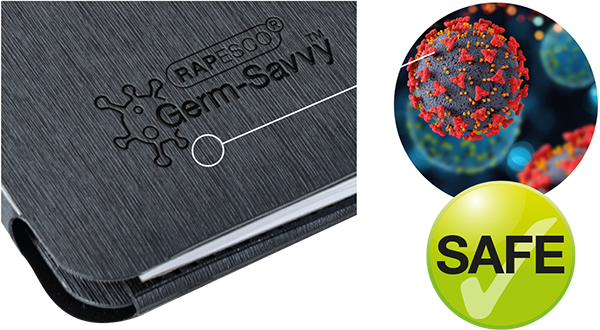 ---
Introducing an improved level of safety
Around 50 products from our best-selling office ranges are available from the end of 2020, offering a high level of protection from infection. All products maintain the same specifications and qualities you've come to expect from Rapesco:

---
Advantages for everyone
Kills 99% of bacteria
Permanently reduces the risk of infection from plastic parts
Improves hygiene levels in the school, office and home
Products are proven European best sellers
Same buying prices, no price premiums
The manufacturer offering a full and growing range of antimicrobial office products
Certified by SGS to ISO standards

---
Covering many product categories
---
How Germ-Savvy™ works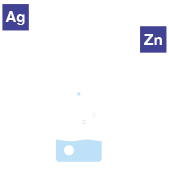 Silver and Zinc ions are added to the plastics at the moulding stage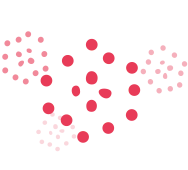 The ions bond to the bacterium and prevent cell growth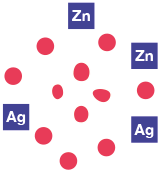 Some silver ions break down the cell walls and stop them from developing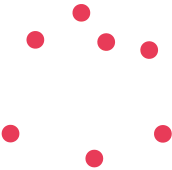 The germs die without replicating
---
Please Note
The effectiveness of Germ-Savvy™ products against bacteria is proven and certified to ISO 22196:2011.
It is not claimed or intended to be effective against viral pathogens.